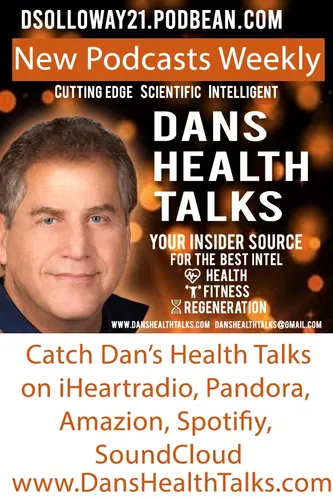 Since March of 1997 Dr. Dan Solloway has been doing his Health and Fitness Forum radio show. This popular show is where people have come to learn how to acquire vibrant health, fitness and how to extend their life expectancy while learning how to avoid, pain and prevent disease. Dr. Solloway has a PhD nutrition and has held 11 US patents in the Exercise Field and has worked with Pro-Team, Olympic Athletes, Movie Stars and the average fitness enthusiasts.
Episodes
Tuesday Mar 21, 2023
Tuesday Mar 21, 2023
Dr. Dan Solloway discusses how to increase stamina when exercising, improve healing and enhance recovery time.